This giveaway was for a pdf copy of my Faith 8x10 print from my Etsy shop
Ash Tree Meadow Online
.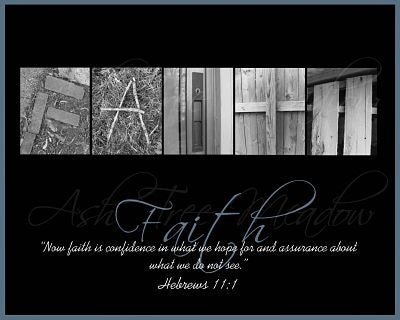 Alright! The giveaway is closed and I am happy to announce a WINNER!
Congratulations Jessica (jcwega27)! I will e-mail you shortly! I hope that you enjoy your 8x10 and it helps to strengthen your faith or the faith of whomever receives it!
If you didn't win, keep checking back, I PROMISE that I will have another print giveaway soon!!!
Have a wonderful day!
Ashley